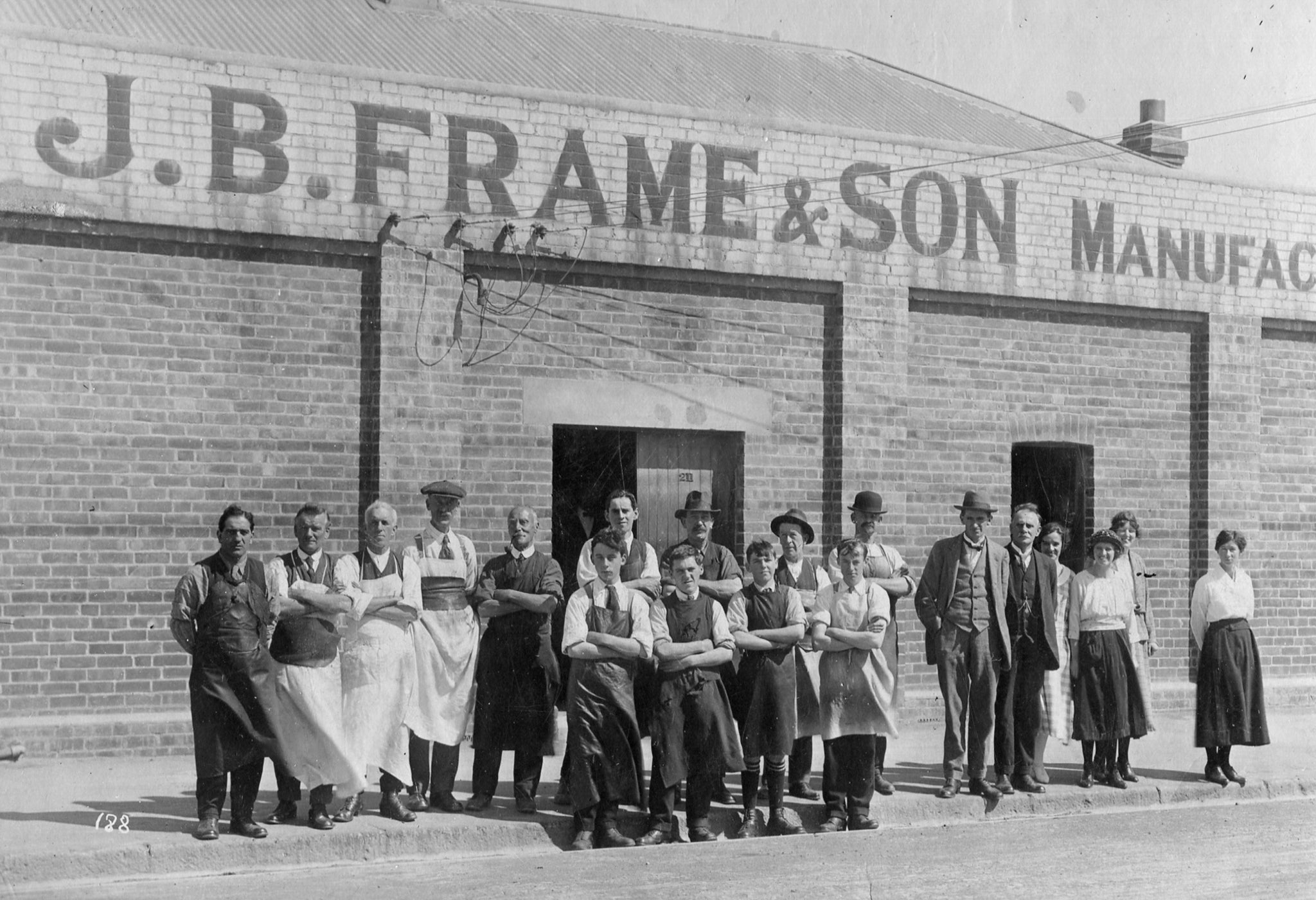 In The Same Spot For Over 100 Years
211 Hanover Street, Dunedin NZ
About Us
John Brown Frame established Frames Footwear (then named J.B Frame & Son) way back at the tail end of the 1800s at 211 Hanover Street, Dunedin. We've been supplying footwear of all kinds to all types from that same spot ever since. We're still a family business too – now up to the fifth generation!
Customer service has been our top-priority since the beginning and it's something we're committed to both in-store and online. We reckon we've learnt a bit about footwear over the years, so let us help you find the perfect pair. Pop in-store to see us, flick us an email at info@framesfootwear.co.nz or ring us on 0800 523 726 – we'd love to hear from you.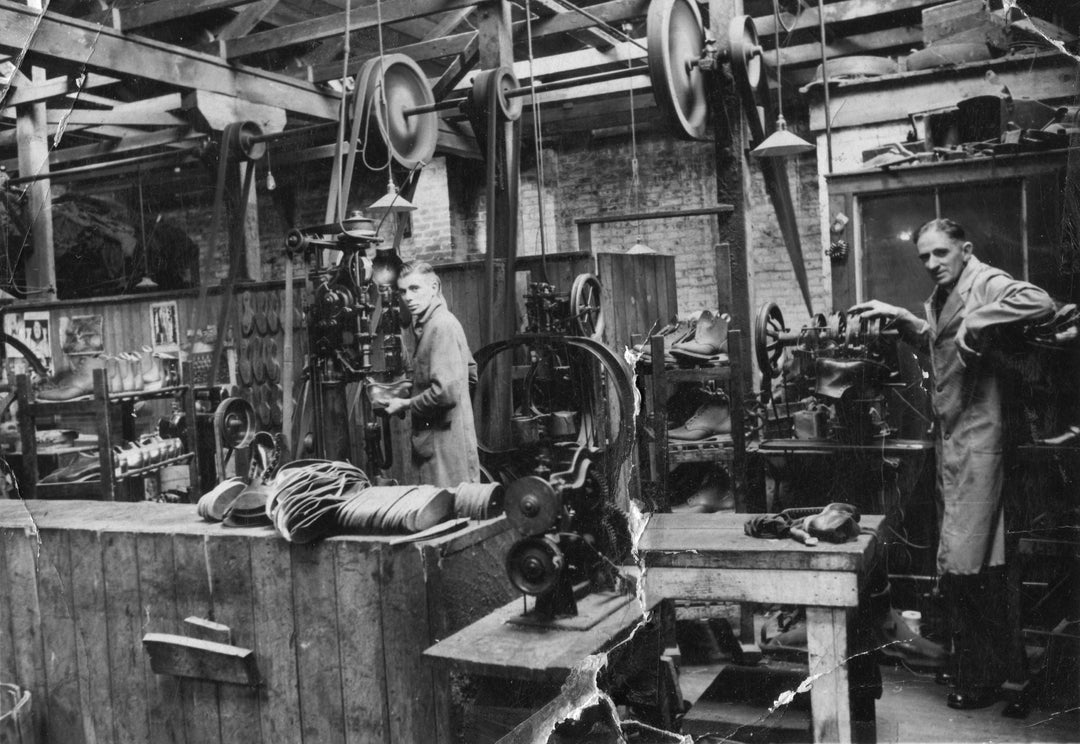 The factory in 1945. Jack Frame and his father Maxwell.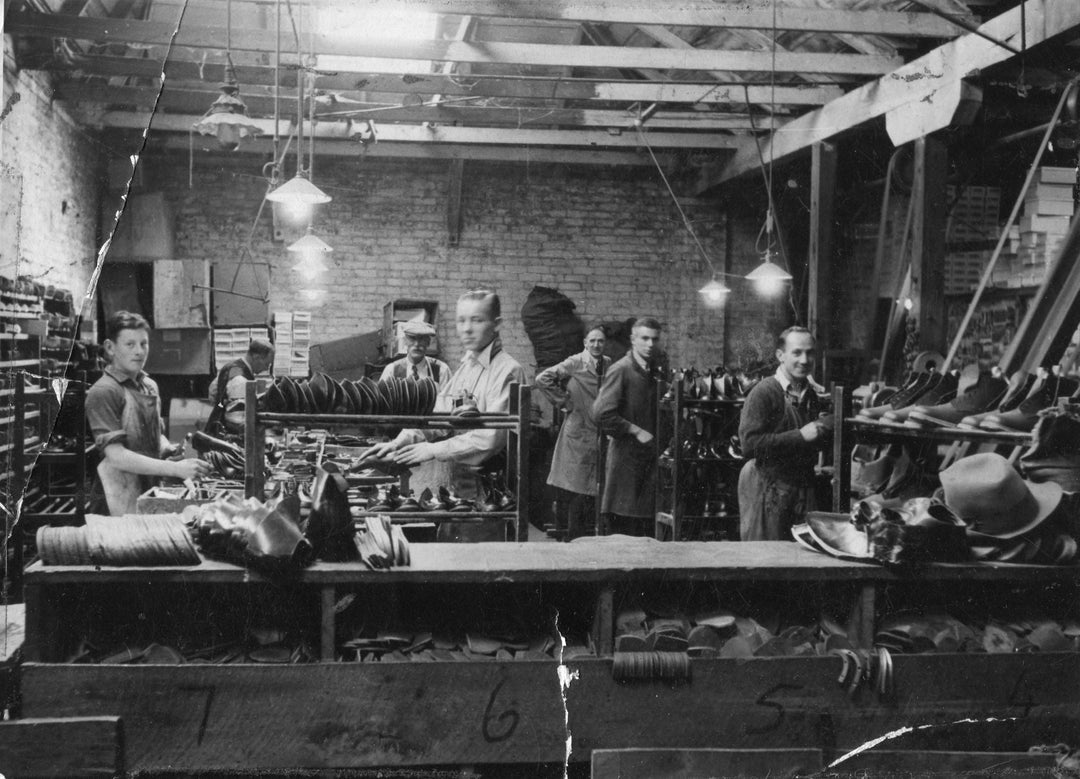 The factory again in 1945. The gentleman furthest to the right is Clary South, who worked in the factory for an incredible 57 years!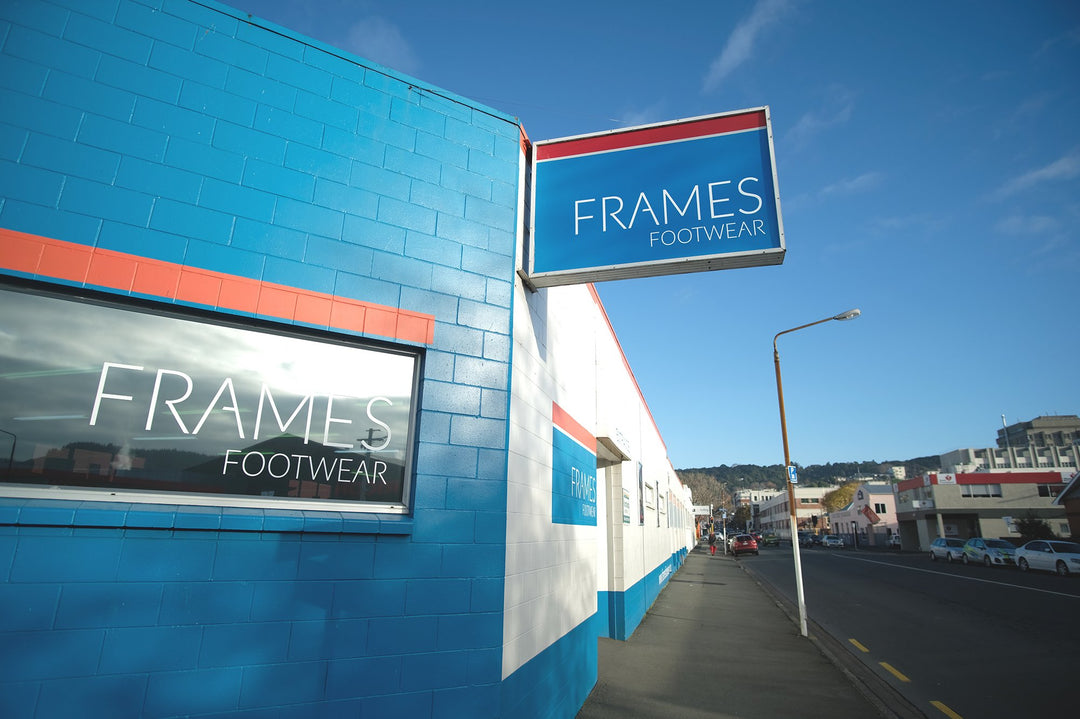 The Hanover Street entrance as it appears today!